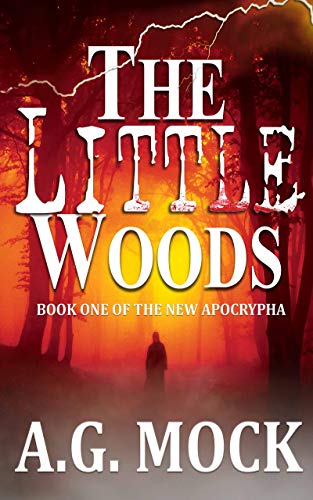 "Nostalgic, horrifying, and expertly paced, The Little Woods resonates with early Stephen King vibes. In my opinion, it's an instant classic." —Joe Hempel, award-winning audiobook narrator
Do you believe in Demons? You will.
A HORROR STORY INSPIRED BY REAL EVENTS
A group of boyhood friends in the summer of 1977. An annual rite of passage in a dark and alluring Pennsylvania wood. The channeling of a malevolent Presence.
And a childhood game about to go terribly wrong…
Frighteningly suspenseful and emotionally charged from page one, The Little Woods unfolds through two parallel-running storylines—each chapter alternating between the horrifying events of 1977 and their chilling repercussions in 1995.
When both converge, the result is a taut and twisted climax of biblical proportions and an ending certain to leave you as satisfyingly on edge as you are shocked! $0.99 on Kindle.