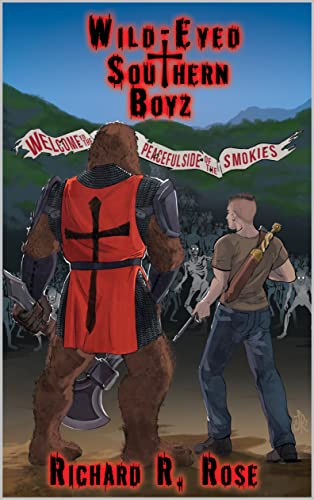 Set in the small town of Townsend, TN, this is a story where faith, family, friendship, and courage, are put to the test in the wake of a zombie outbreak in the Great Smoky Mountains. Fourteen-year-old Ricky Rue's (Rue) life is changed one fateful night forever when he meets Buford, a fourteen-year-old Sasquatch. Buford introduces Rue to an underground community that has thrived for centuries. The two teens quickly become lifelong friends.
Several years have passed, and Rue has served with the Air Force in Special Operations Security Forces. Buford has trained since childhood with his grandfather and uncle, elite warriors known as the Knights of the Red Tunic. The time has come for Buford to endure a brutal final test that will determine if he is worthy of joining the sacred order. After a tragic deployment, Rue comes home on leave near the end of his enlistment for some much-needed time with family and friends.
Just when things are looking up for Buford and Rue, an unimaginable evil has returned to the Smokies after making a literal deal with the Devil. A virtually indestructible beast spreads a terrible plague and traps hundreds of thousands of people with a growing army of the undead under his control. Rue becomes the reluctant leader of a small group of humans that must join forces with the Sasquatches to stop the beast and his legion of superhuman zombies to save the world. Free on Kindle.