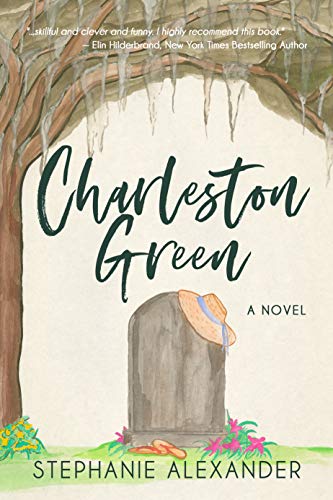 If Tipsy Collins learned one thing from her divorce, it's that everyone in Charleston is a little crazy—even if they're already dead.
Clairvoyant single mom Tipsy Collins moves into a haunted historic house in the South Carolina Lowcountry and inherits ghostly roommates: a married couple who hate each other. Tipsy must solve their century-old murder mystery while rebuilding her life after a devastating divorce.
Stephanie Alexander's award-winning Charleston Green is Southern women's fiction with a supernatural twist.
"I am always on the lookout for exciting new writers, and once I started reading Charleston Green by Stephanie Alexander, I was captivated. This novel leaves the reader entranced; the writing is skillful and clever and funny. I highly recommend this book." —New York Times Bestselling Author Elin Hilderbrand. Free on Kindle.