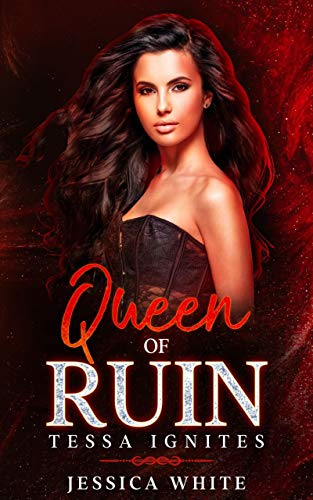 For a thousand years, the two most powerful families in the world of witchcraft have been at war. In a bid to end the violence once and for all, they arrange a union between their children, Tessa and Rafik.
At a dinner party meant to finalize the marriage negotiations, the ancient feud comes to a bloody end.
Tessa barely escapes Savannah with her life and is forced into hiding with her twin brother and immortal Viking guardian for ten years until all her enemies are eliminated.
At her 23rd birthday celebration, she receives an invitation to study with the best potion maker in the world. When she arrives in England ready to start her life, she is confronted by the man who deceived her all those years ago.
Sparks fly between these star crossed lovers as Rafik tries his best to make amends to Tessa. Unfortunately, she isn't the only one who wants him to pay for the sins of his past.
The most miserable part about betrayal is that it never comes from your enemies, but they're all about to discover what a wicked witch Tessa can be.
Queen of Ruin is the first book in the Queen of Ruin Series. In this Dark Paranormal Fantasy series, you'll meet a cast of broken, but loveable witches, werewolves, dragons and Immortals trying their best to save the world.
Get Queen of Ruin today and run away with Tessa on her fiery journey through the depths of darkness. $1.99 on Kindle.