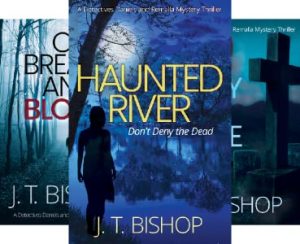 Their partnership will keep them alive…
After hunting down a mysterious killer with strange abilities in The Family or Foe Saga, Detectives Daniels and Remalla return to their caseload and find that nothing is ever as it seems.
Their search for murderers will lead them down unexpected roads filled with odd encounters, paranormal experiences and deadly consequences. And when evil has the upper hand, their only hope is to rely on each other.
Enjoy Haunted River, Of Breath and Blood, Of Body and Bone and the just released Of Mind and Madness.
Free to $4.99 on Kindle