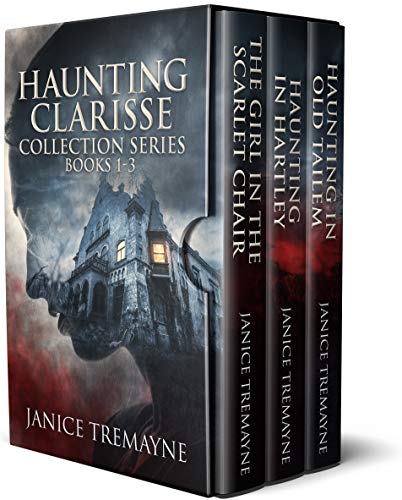 She never signed up to be a spirited fighter. Hunting down demons? But evil spoke to Clarisse and changed her life forever.
Enjoy over 800 pages of intense, nail-biting, and spine tingling demonic encounters in real Australian ghost towns.
Clarisse never imagined her first encounter with demons would be in her home. A scarlet chair with a two-hundred-year-old curse bound by superstition. Hell-bent on destroying relationships, this evil presence wants her out of the way.
She meets her soul mate and joins him visiting remote ghost towns. But supernatural battles lay waiting as local demons summons her. Can she convince her skeptical partner that it takes more than intuition to rid these towns of entrenched evil?
Can Clarisse withstand the sharp talking demons that latch onto her with sinister motives? Will she cleanse the ghost towns from their curse?
These evil encounters become an affliction of the mind. A risk to herself and her partner that could result in death?
The Haunting Clarisse Box set is the first collection in the spine-chilling Haunting Clarisse supernatural horror series. If you like pulse-pounding tension, scarily dark corners, and thought-provoking dilemmas, then you'll love Janice Tremayne's unsettling story.
Buy The Haunting Clarisse Box Set to outsmart a devil today!
Book 1: The Girl in the Scarlet Chair
Book 2: Haunting in Hartley
Book 3: Haunting in Old Tailem $0.99 on Kindle.