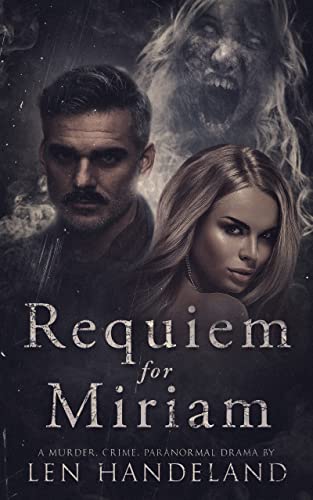 Sidney and Miriam seem like an idyllic, successful New York couple, but their marriage is a tragic sham. When Sidney's glamorous mistress, Tori, urges him to get rid of his troublesome wife, a murderous series of events ensues. Sidney kills Miriam in a fit of rage, and with her last breath, she curses him; she will haunt him for the rest of his life.
But the killing isn't over; Tori dies at the hands of a vengeful ghost, and Sidney finds himself on the run. His life is in ruins, and he is haunted by two phantoms: the woman he married and his lover.
Maria, an ambitious young detective with a hidden psychic gift, is on the case. With the help of her Haitian lover, Raphaella, a spirited, rum-drinking Voodoo expert, she tracks Sidney down and goes undercover in a desperate bid to entrap him. But Maria soon finds herself in mortal danger from the man she is hunting. Raphaella may be too late to rescue her.
Will Maria and Raphaella get their man? And will Miriam find the justice–and revenge – she seeks beyond the grave?
Requiem for Miriam is a pacey, international crime thriller with a paranormal twist that will keep you guessing until the final page. $1.99 on Kindle.