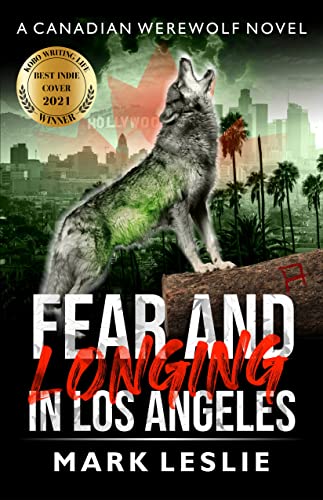 WELCOME TO THE JUNGLE.
If New York is the city that never sleeps, then L.A. is the city where you have to sleep with one eye open.
Michael Andrews learns quickly that it's not just the cut-throat world of Hollywood you need to be leery of. There's something deeper, darker, and far more disturbing lurking beneath the surface of the city, operating in the shadows and striking at the most vulnerable.
An extended trip to Los Angeles to be on set for the movie adaptation of his latest novel leads Michael into a world of glamour and fear. He becomes entangled with an intriguing, sexy, and mysterious woman. At times she seems just what he needs in order to finally get over the unrequited love of his ex-girlfriend; but at other times, her presence appears to be the gateway to a Pandora's box of B-movie nightmares.
Can Michael trust her with his secret? Can he trust himself with her?
Michael's supernatural wolf-enhanced powers and special abilities might not be enough to survive this harsh and gritty jungle and the long tentacles of white supremacy that have long lurked beneath the surface, waiting for the right time to make themselves known. Winner of the Kobo Writing Life 2021 BEST INDIE COVER Contest $0.99 on Kindle.