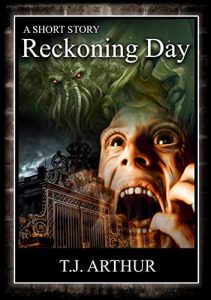 ( A Review by S. Rock)
Twilight Zone style story with modern day allegory
The story wastes no time jumping right into a panicked scene and I felt the fear and urgency the author was putting out. I identified with the main character in that I had no reference for the fear other than the panicked setting, but I felt it as he did. The story has a twist that is very provocative. It reminded me of the old Rod Serling stories on Twilight Zone and Night Gallery. It is very much in that style. It also has a modern day parable or allegory element in it with an opportunity for self examination that I found fascinating. Great short read!
Free on Kindle.