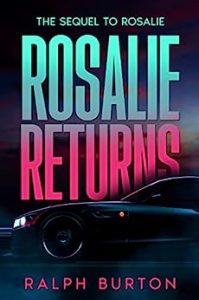 Rosalie Turner is an eighteen-year-old waitress who is able to transform into a blue sports car.
One day, she meets an old lady called Laura who possesses a similar gift. Laura can transform into an eighteen-wheeler. Rosalie finds herself with an offer to escape her destiny and flee to California.
But as corrupt politicians scheme, and biker-gang warfare breaks out, military aeroplanes circle in the sky, and nuclear armageddon is not so far away.
Free on Kindle.