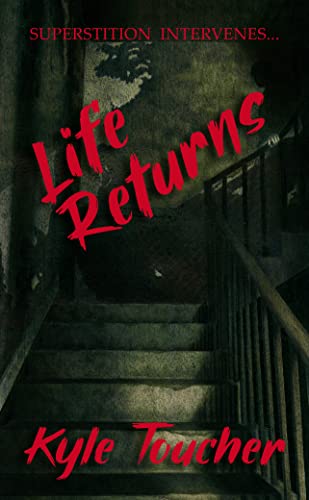 Its title taken from the classic Dr. Know song written by the author, Kyle Toucher's short novella Life Returns offers a look into domestic strife complicated by occult interference.
After the sudden death of their parents, Ian Emerson and his young sister Annie begin a new life with their Aunt Mary and Uncle John in mysterious Walpurgis County. It soon becomes evident that Aunt Mary who had shunned the children for years harbors a valid reason for such prolonged detachment. Uncle John, a man dedicated to his obsessions, has laid a nefarious plan for their future, one of servitude and agony.
On the windblown threshold of winter, a final confrontation takes place in the benighted, freezing basement of the house on Gethsemane Lane. With Annie in one hand and the power of The Shadowless Ones in the other, Uncle John revels as a tear in reality, the Shimmer opens, and an ancient, throbbing mechanism, The Machine, asserts its will…
But aunt Mary has had enough.
And Uncle John won't stay dead… $0.00 on Kindle.