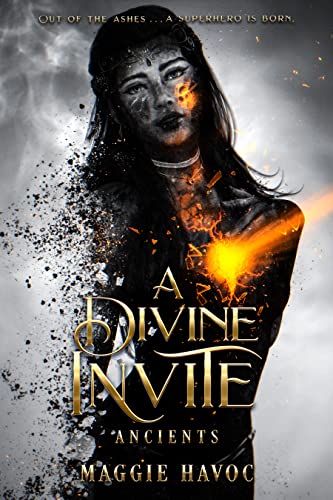 Ellie, who is the focus of a Divine Secret, innocently triggers a series of supernatural events after she risks her life to save a stranger.
Now that she can see beyond the mortal plane, Ellie stumbles across the Soulfull Tavern, a bar containing patrons with morally questionable occupations. There she encounters the enigmatic Johnny Knight, Hell's notorious contract binder. His charismatic, beguiling nature leaves her feeling enamored.
Johnny, who feels inexplicably spellbound by her, whisks her off into his world of soul scouting and debt collecting in an attempt to unearth the cause of her existence before she is discovered by otherworldly creatures.
Ellie's escapades inevitably catch up to her, and after experiencing a life-shattering event, a despondent Ellie is brought to her knees in front of Hell's most nefarious soul. God will send his most revered divine being to her side, but not before Ellie passes her third trial. Question is, can she hold out that long? Free on Kindle.