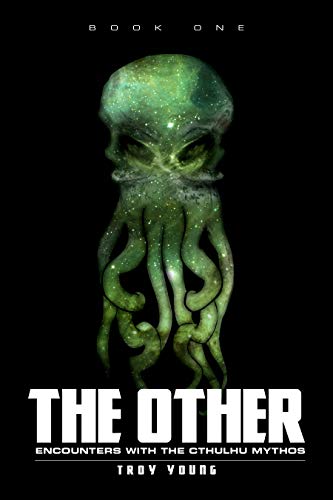 It started as a typical day in a sleepy little coastal village. But little did they know everything was about to change forever.
Corporal Joe Mills of the Royal Canadian Mounted Police arrives at Gallou Cove, certain the reported 'sea monster' washed ashore would be nothing. What he found there on the beach chilled him to the core.
Dr. Adele Kramer, a marine biologist, shows up to categorize the find. The creature defies any known life found on Earth. At least, nothing originating on the planet.
So begins their introduction to 'The Other', the secret world of cosmic horrors plaguing humanity since before the dawn of time. They soon find themselves drawn into a plot many millennia-old to prevent the end of all existence in the universe. Can they survive the Crawling Chaos and prevent He Who Lies Dreaming from awakening?
This book is the first in a trilogy, containing six of eighteen linked novelettes and novellas meant to be read in order and set in H. P. Lovecraft's Cthulhu Mythos. $0.99 on Kindle.